This Section is for the Executive Directors use only at this time.
This is a DRAFT DOCUMENT
You may not use it for any other purpose without consent of our Executive Director Gary Chenett (fuzzyfrog@intouchmi.com ) or Paul Kasper (parker2@entercomp.com )
By clicking on the graphic below you agree to the terms mentioned-Thank You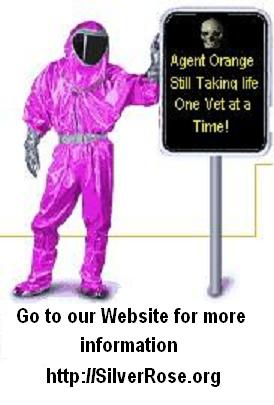 If you have any suggestions, corrections, additions = Please Email Paul ( parker2@entercomp.com )
If you have any Fund Raiser(s) projects we can add to this document, please let us know. submit it in word .doc format. Please try to include as much detail as possible, remember this guide will be given to all directors when completed. The Names of the Executive Board will be in the final document.
Reference material for Agent Orange Claims